JOIN US
Want to be part of #TeamDamavis?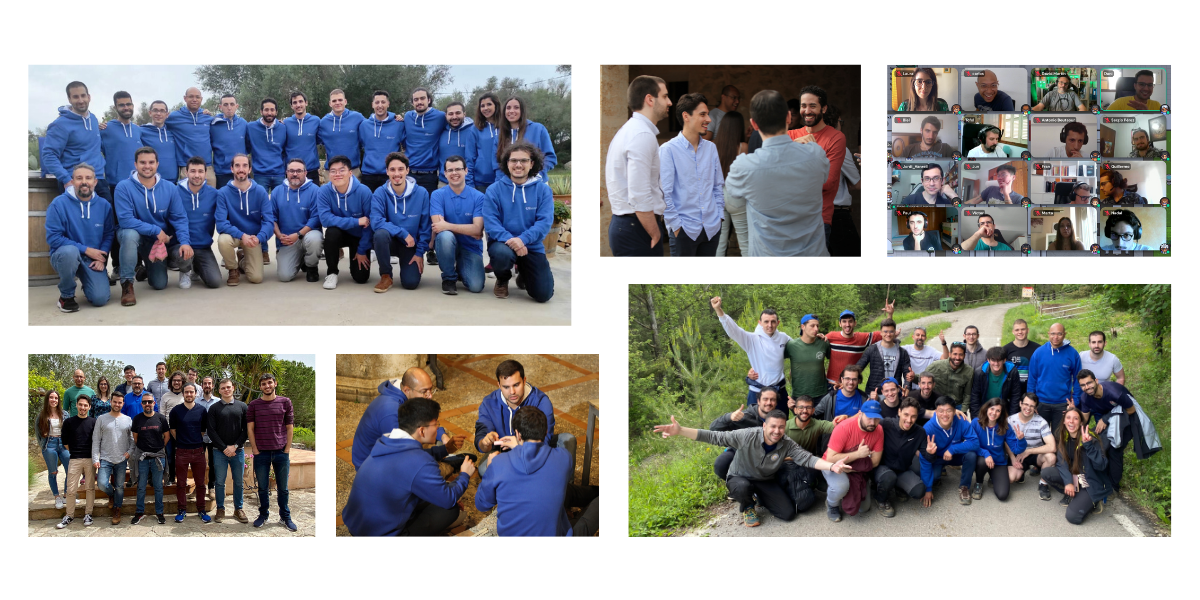 If you are passionate about technology, you are a person eager to evolve and learn new things, and also want to unleash your creativity by developing technological projects that change the world, we would love you to join #TeamDamavis.
Take a look at the Data Engineer and Data Scientist profile descriptions and send us your resume. Although we have no active job offers, we are always open to meet new talents.
JOB POSITIONS
Work as a Data Engineer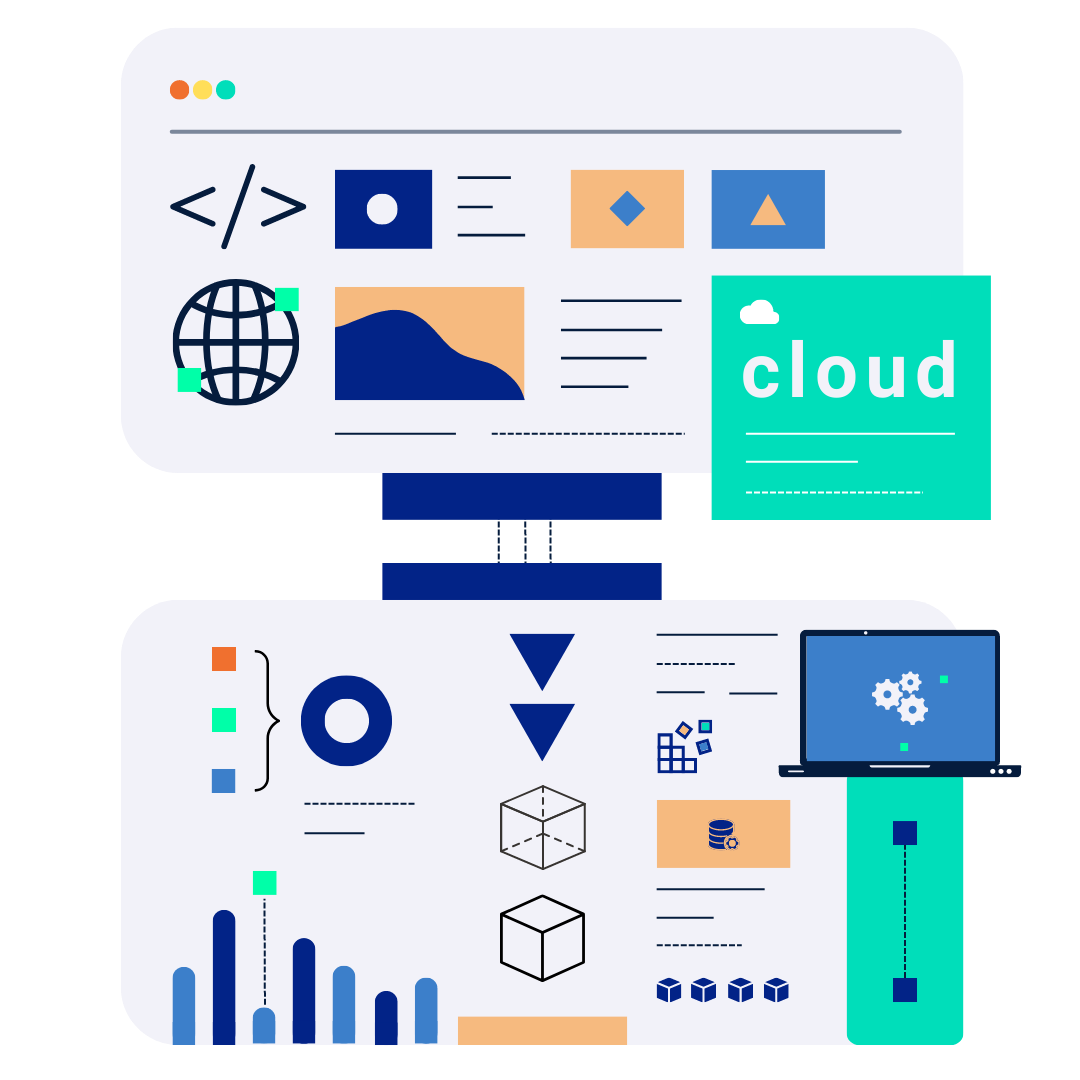 The data engineering team is in charge of handling, processing and transforming raw data for further analysis and developing the necessary solutions for the effective management of large volumes of data.
What you will do
You will participate in the development of Data Lake and Data Warehouse, as well as real-time applications. You will build data management pipelines and applications, as well as automate data imports, exports and transformations with orchestrators to facilitate the analysis of large volumes of data.
What are the desired requirements
If you have a university education in degrees with a high technological component (computer engineering, statistics, physics...), you are good at communicating with both technical and business people and you have knowledge of software architecture, programming languages (Java, Scala, Python), version control and process orchestration, we would love to meet you.
Work as a Data Scientist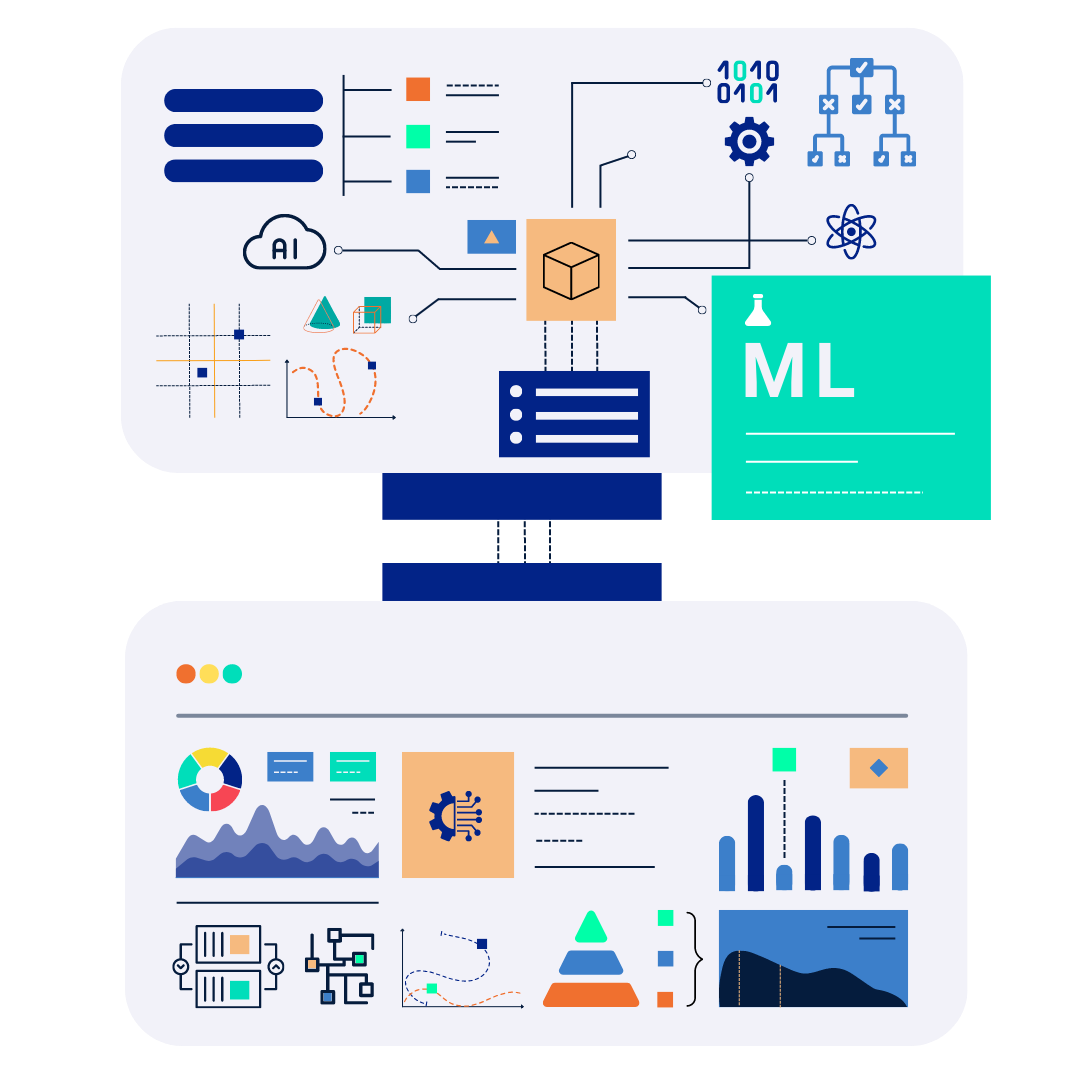 The data science team is in charge of developing solutions based on statistical and machine learning models to convert large datasets into useful information for analysis in business environments.
What you will do
Train statistical models to solve inference, clustering, prediction and causality problems, among others, and design A/B test experiments to evaluate the effectiveness of the implementations. Besides generating dashboards that reflect the implemented statistical solutions to facilitate decision making.
What are the desired requirements
If you have completed higher education in degrees with a high technological component, have experience in data science and the Hadoop ecosystem and also have knowledge of classical statistics, programming languages (Python and SQL), agile development methodologies and version control, we will be glad to meet you.
Students and first job
Start your career at Damavis
Are you nearing the end of your studies or have you just finished them and are looking for your first work experience? If you have a technical background, a desire to put into practice what you have learned and you are oriented towards teamwork and quality, we would be glad to have you start your career with us.
Send your resume
What other skills do we value in a positive way
Devotion for open source software
Experience with agile development methodologies
Have a GitHub profile that shows your skills
Knowledge of CI/CD tools
Experience with leading technologies such as HDFS, Spark, Kafka, Airflow or MongoDB, among others
Knowledge of Cloud environment tools such as Amazon AWS, Google Cloud Platform or Azure
Best programming practices (SOLID and Clean Code)
Use of IDEs such as Pycharm
Benefits of working at Damavis
We want you to be part of the projects, to share your point of view and your knowledge so that we can all improve together. At Damavis, you will always work with the support of a team of Seniors and, in addition, we offer 100% remote work and we have a training plan adapted to each new team member.
Visit the Work with us page to learn more about our company culture and the benefits of working at Damavis.
Equal opportunities in hiring processes
At Damavis, all decisions made in recruitment processes are carried out without regard to age, race, color, religion, origin, sex, sexual orientation, gender identity or any other personal circumstance of the candidates.
JOIN US
Do you want to be part of the Damavis team?
Message received.
We usually take one day to respond.
> Do you need our services?